Are you looking for a plumbing service company in Inverness you can trust? Look no further than S and J Plumbing. We're committed to providing residents with high-quality service at fair prices and with a satisfaction guarantee.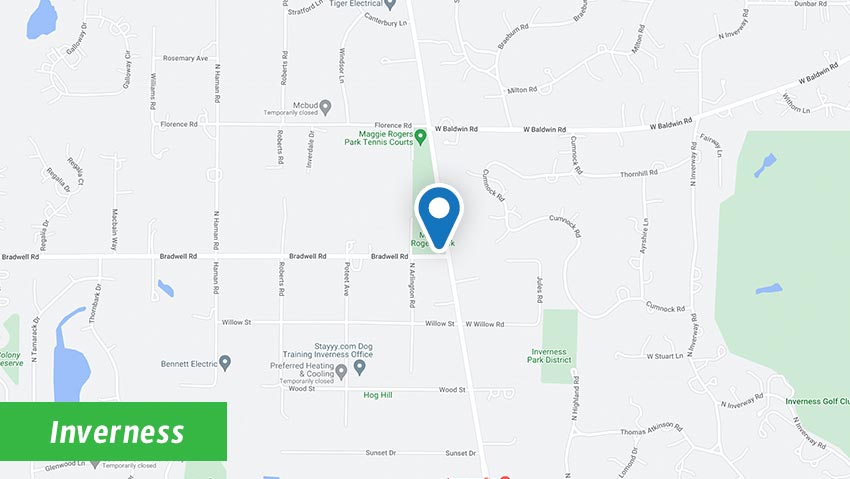 Contact us today to book an appointment.
Inverness Water Heater Repair
Water heaters are fundamental to modern home life. And, unlike other appliances, your water heater works day and night to ensure your family has hot water whenever they want it. However, constant work means these systems break down and fail quicker than other household appliances. When your water heater fails to deliver like it used to, you need an experienced plumber to save the day.
At S and J Plumbing, our licensed plumbers have the training and experience to diagnose, repair, maintain, or replace your water heater, no matter the issue.
Here are some tips to keep your water heater running efficiently and extend its lifespan.
Flush the Tank
One of the most common problems affecting water heaters is sediment buildup in the tank. Sediment buildup causes strange noises, like popping or gurgling, reduces the amount of hot water available, and will shorten your water heater's lifespan. You can combat this by flushing the tank once a year. Flushing the tank removes harmful sediment and keeps your water heater running efficiently.
Maintain the Right Temperature
Experts recommend keeping your water heater's thermostat at 120 degrees to prevent scalding water and keep your energy bills in line. If you have a family, it's wise to check the thermostat every month to ensure no one sets it higher. Higher temperatures make your water heater work harder, reducing its lifespan.
Install A Water Softener
If you live in an area with hard water, its minerals will settle at the bottom of the tank. Over time, it forms a thick layer that can wreak havoc on your system, causing it to fail prematurely. Using a water softener reduces the minerals and protects your water heater and other appliances.
Use Insulation
New water heaters are well-insulated to keep them running efficiently. But, if you have an older model, you should consider adding insulation so it doesn't have to work as hard to keep the water warm, which can help lengthen its life.
Schedule Routine Maintenance
Finally, it's wise to call a plumber for annual water heater maintenance. Annual maintenance ensures your water heater runs at optimum efficiency and allows you to fix minor problems before they escalate.
At S and J Plumbing, our expert technicians work with all major water heater brands, including:
Bradford
Rheem
Kenmore
State
Whirlpool
O. Smith
GE
Reliance
American
Rinnai
And more!
Reasons to Call a Plumber for Drain Cleaning
Clogged drains are one of the most common plumbing problems. And when homeowners experience drain issues, they typically turn to home remedies or over-the-counter drain cleaners to solve the problem instead of calling a plumber. However, hiring a pro is often the better option, and here's why.
Chemical Cleaners Can Damage Pipes
Do-it-yourself drain cleaners are advertised as safe and easy to use, but the fact is that most of these products contain highly corrosive chemicals that can wreck your plumbing system. If the drain cleaner doesn't remove the clog, the chemical solution sits in your pipes, causing damage. Frequent use of these products can cause leaks and bursts and require pipe replacement.
You May Have A Bigger Problem
While a single clogged drain could be a simple repair, multiple blocked drains could be the tip of the iceberg. If you have clogged drains throughout the house, it could be a blockage in the main sewer line, like a collapsed section or root infestation, and no chemical cleaner or home remedy can help. Multiple clogged drains require professional plumbers to diagnose and repair.
Plumbers Have Advanced Tools
At best, most homeowners have a plunger to deal with clogged drains. And while this might work on minor clogs, you may need something more substantial for one that's deep in the system or severely impacted. Plumbers use advanced drain cleaning tools and methods, like augers and hydro-jets, to remove the obstruction no matter where it is in your plumbing.
For safe, effective drain cleaning, call the plumbing experts at S and J Plumbing.
Visit our coupons page for savings for first-time customers and more!
Our Emergency Plumbing Services
Indoor plumbing is a necessity modern homeowners can't live without. So, when something goes wrong, you need professional help to solve the problem. But how do you know when a plumbing issue requires emergency repair and when it's safe to wait? Here are the most common situations where calling a 24 hour plumber is warranted.
Massive Leaks
The potential for extensive water damage is great when you have a massive leak like a burst pipe or collapse. Shutting the water off at the main valve reduces the harm, but it means cutting off the water supply to the entire house. Massive water leaks require immediate help from a trusted plumber to restore service as fast as possible.
Overflowing Drain or Toilet
Water backing up from a drain or toilet is a nasty problem that can introduce harmful pathogens and microorganisms into the home. For the safety and health of your family, call an emergency plumber if you experience wastewater backups.
Local Reviews
for Inverness, IL
---
Andrey K.
Installing a new kitchen sink faucet and a new garbage disposal at a customer's home in Inverness.
Near

Lochleven Ln,

Inverness

,

IL

60067
Andrey K.
Installing a new kitchen sink faucet and a new garbage disposal at a customer's home in Inverness.
Near

Bradwell Rd,

Inverness

,

IL

60010
Andrey K.
Installing 3 new Kohler toilets at a customer's home in Inverness.
Near

Stone Canyon Cir,

Inverness

,

IL

60010
Kyle M.
Rodding out a clogged kitchen sink at a customer's home in Inverness.
Near

Regalia Dr,

Inverness

,

IL

60010
Ryan F.
Installing a new Liberty sump pump and a SumpPro battery back up system at a customer's home in Inverness.
Near

Greenock St,

Inverness

,

IL

60067