Maintaining functioning plumbing appliances is a key part of homeownership. Being able to access comprehensive residential plumbing services, particularly when trouble strikes, is a very handy thing.
The professionals at S and J Plumbing always ready to assist homeowners in the Rolling Meadows, IL area with all of their plumbing needs. We're also available to help 24 hours a day, seven days a week in case of emergencies. Should you encounter a problem, day or night, just give us a ring.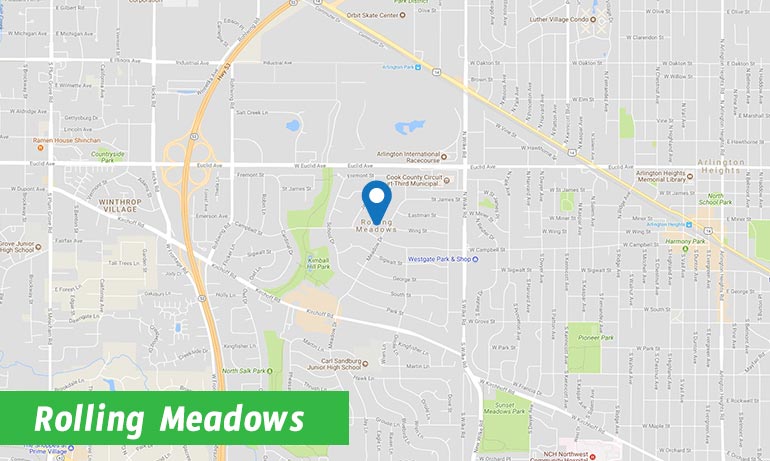 Learn about the promotions we offer and how much cash you can save by visiting our coupons page.
Residential Plumbing Services
Every one of our plumbing contractors are given the tools and resources needed to perform a full set of plumbing repair services. Here's a sample of what we offer:
Drain Cleaning
The more debris we flush down our drains, the more we're developing clogs in our plumbing. As these substances accumulate, it becomes more difficult for water to pass through, which can build up pressure and result in burst pipes. Let us keep things clear with our drain cleaning service.
Water Leak Detection
Having a water leak in your home go unnoticed for a very long time can lead to untold amounts of water damage and big repair costs. We have the ability to identify the source of leak pipes and quickly patch things up with our water leak detection service.
Clogged Toilet Repairs
Clogged toilets are often caused by simple problems homeowners can fix. But if you find your toilet clogs up frequently for no apparent reason, it may be cause for concern. Get in touch with us and we can find out what's wrong with our clogged toilet repair service.
Plumbing Installation Services
Perhaps you need to replace a broken down appliance or you wish to upgrade to a brand new model. Here are some of the plumbing installation services we provide:
Tankless Water Heaters
If you're interested in saving on both energy and water consumption, tankless water heaters are the way to go. These devices will save you money while providing hot water on demand. Enjoy the benefits that come with tankless water heater installation service.
Sump Pumps
Homeowners who are situated in areas at risk of flooding may want to invest in a sump pump. These devices can protect a basement from being flooded by directing any water away from your property. We can set you up with our sump pump installation service.
Go have a peek at our customer reviews page to see what people in your area have to say about us.
Local Reviews
for Rolling Meadows, IL
Powered by Nearby Now
---
Chris g.
Pulling and resetting a toilet at a customer's residence in Rolling Meadows.
Near
Tory Ln,

Rolling Meadows

,

IL

60008
Chris g.
Installing a new 50 gallon Bradford White water heater at a residence in Rolling Meadows.
Near
Woods Chapel Rd,

Rolling Meadows

,

IL

60008
Chris g.
Rodding a sewer line for maintenance for a customer in Rolling Meadows.
Near
Woodbine Rd,

Rolling Meadows

,

IL

60008
Joe F.
Installing a new waste and overflow on a bathtub at a residence in Rolling Meadows.
Near
Yarrow Ln,

Rolling Meadows

,

IL

60008
Chris g.
Rodding a sewer line for a customer in Rolling Meadows.
Near
Grouse Ln,

Rolling Meadows

,

IL

60008