One of the more nasty plumbing problems a homeowner can deal with is a clogged drain. Every day, items such as food particles, cooking oil and hair make their way into the plumbing. This debris accumulates over time and can eventually disrupt the flow of water in a household. It's something that slowly builds up over time but can have serious consequences, including awful odors and burst pipes.
The professionals at S and J Plumbing are always ready to perform drain cleaning services to homes in the Arlington Heights, IL area. We have the tools necessary to get rid of stubborn clogs and other obstructions to ensure your plumbing performs smoothly. Let us help you maintain clean and healthy plumbing in your household.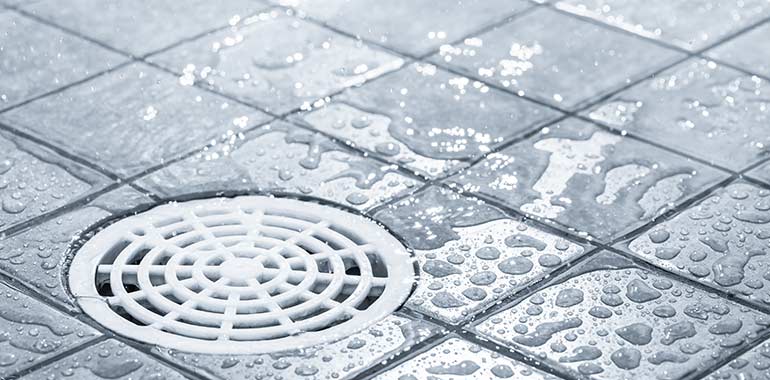 See how you can save a bundle of cash on your next service call by visiting our coupons page.
When Do You Call a Drain Cleaning Company?
Clogged drains can lead to a variety of issues in a home, including foul smells and burst pipes. It's a good thing, however, the signs of a clogged drain are easy to identify. Be on the lookout for any of the following clues to determine whether or not you need to call a drain cleaning company:
Funky odors coming from the drains
Standing water present in your sinks
Dirty water backing up from the drains
Burst pipes or water leaks in the home
Problems flushing any toilets
Drain cleaning service may be in order if you notice any of the above clues. A professional will be able to clean up your pipes and restore the normal flow of water if you have any tough clogs.
What Causes a Clogged Drain?
Other types of blockages that require rodding are grease, hair, and soap.
These are usually found on kitchen, laundry, and bathroom sinks as well as tubs and showers. Keeping a hair catcher at the drain opening will help eliminate hair clogs.
Cleaning off plates into the garbage prior to washing in a sink or dishwasher will help cut down on grease stoppages. Although a luxury, garbage disposals are not good for your plumbing system for they promote putting food and grease into your drain lines.
Soap, shampoo, conditioner, and shaving cream act as a binding agent for hair and grease, nearly unavoidable it is still a cause of blocked drains.
How to Prevent Clogged Drains
Having S and J Plumbing annually maintenance rod your sewer to cut root growth before it becomes a problem.
Repipe of your drains if installation error is what is causing the backups.
Be mindful of what is put into your home's drains. Toilet paper and natural body solids and liquids only. Do not pour grease down drains.
We offer a bacteria product that is applied by the homeowner once a month to all drains in the home. This natural and non-caustic bacterium eats away at the debris that is in the piping keeping your pipes clean.
Come take a look at our reviews page to discover what customers think about our services.