When looking out for the health and safety of your family, it's crucial to understand the importance of home appliances. Having access to comprehensive residential plumbing services can go a long way toward maintaining a comfortable household, especially when occasionally faced with spontaneous problems.
The specialists at S and J Plumbing here to help homeowners in the Buffalo Grove, IL area with their plumbing troubles when they need it most. We're available to offer assistance 24 hours a day, seven days a week in case of emergencies. Get in touch with us if disaster strikes and you need a hand.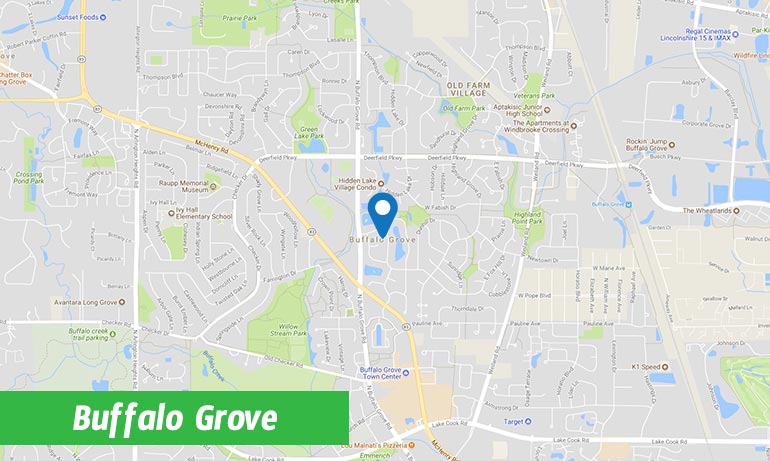 Find out more about how you can spend less cash on your next plumbing service call by visiting our coupons page.
Plumbing Installation Services
We offer a wide range of plumbing installation services, whether you're in need of a replacement component or wish to upgrade an appliance. Here's a sample of what we can do:
Tankless Water Heaters
Gain a limitless supply of hot water while conserving both water and energy by replacing your traditional water heater with a tankless model. Save money on your utility bill and let us set you up with our tankless water heater installation service.
Sump Pumps
Sump pumps can provide major relief to homes at risk of flooding. If you have water rushing into your basement, these devices can direct it away from the building and prevent any damage. Shield your home from the dangers of a flooded basement by hiring our sump pump installation service.
Plumbing Repair Services
Each of the plumbing contractors we have on staff are equipped with the tools and training needed to handle any plumbing situation. Take a look at some of the repair services we provide:
Clogged Toilet Repairs
Nobody wants to deal with a clogged toilet, but it's something every homeowner must face once in awhile. If your toilet begins to clog up frequently for apparently no reason, however, it may indicate a big problem. We can find out what's wrong through our clogged toilet repair service.
Drain Cleaning
Clogged drains can cause all sorts of plumbing problems. As we flush down more debris, it creates blockages that make it more difficult for water to pass through. This can cause pressure to build up and pipes to burst. Let us help you clear your plumbing with our drain cleaning service.
Water Leak Detection
Water leaks may not appear harmful on the surface, but over time they can cause extensive water damage to a home. Good thing we have the right tools to determine the location of any leak and the skills to conduct repairs and stop the damage. It's all available through our water leak detection service.
Go through our customer reviews page to see what people in your area have to say about our business.
Local Reviews
for Buffalo Grove, IL
---
Andrey K.
Rodding a clogged kitchen sink drain line at a customer's home in Buffalo Grove.
Near

Waterbury Ln,

Buffalo Grove

,

IL

60089
Tyler F.
Installing a new Kohler toilet at a customer's home in Buffalo Grove.
Near

Covington Terrace,

Buffalo Grove

,

IL

60089
Andrey K.
Installing a new kitchen sink faucet at a customer's home in Buffalo Grove.
Near

Weidner Rd,

Buffalo Grove

,

IL

60089
Ryan F.
Repairing a gas leak at a fireplace at a customer's home in Buffalo Grove.
Near

Crown Point Ct,

Buffalo Grove

,

IL

60089
Tim G.
Installing a new trip lever on a toilet at a customer's home in Buffalo Grove.
Near

Weidner Rd,

Buffalo Grove

,

IL

60089