Whether it's a clogged drain, leaky faucet, an overflowing toilet, sewer problem, or anything in between, you can count on the experienced professionals at S and J Plumbing. We're a full-service plumbing repair company committed to providing you with top-notch work at fair prices. We put customer satisfaction above everything. If for any reason you're not satisfied with our work, we'll do whatever it takes to make it right, no questions asked.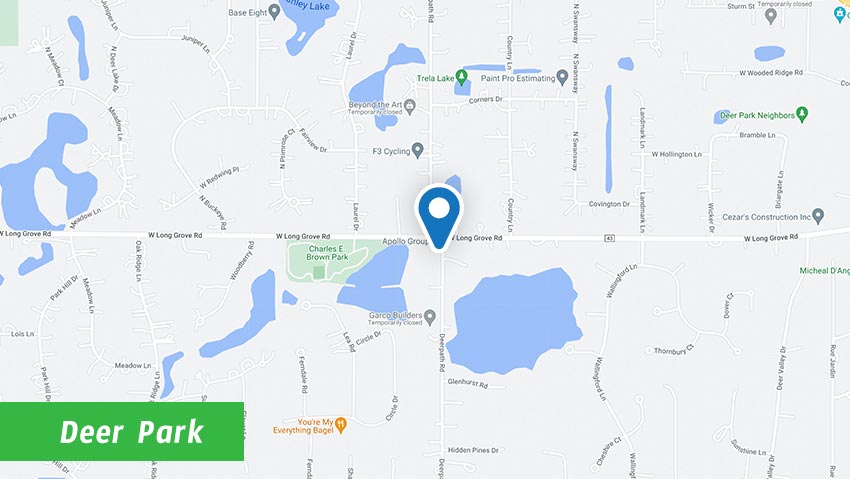 Call today to schedule an appointment.
Deer Park Residential Plumbing Services
At S and J Plumbing, we want to be your go-to plumber, which is why we offer a comprehensive list of plumbing services, including:
Tankless Water Heater Services
Burst Pipe Repair
Water Heater Repair & Installation
Drain Cleaning
Gas Leak Detection
Hydro jetting
Whole Home Repiping
Bathroom Remodeling
Frozen Pipe Repair
Gas Line Services
Kitchen Plumbing Services
And More!
Deer Park Professional Drain Cleaning
Most homeowners use liquid drain cleaners or home remedies to clear clogged drains, but hiring a pro is the better option, and here's why.
Home Remedies Don't Always Work
While some people swear by home remedies, the fact is they don't always work. Many clogs lie deep in the plumbing system and it requires a professional plumber with the right tools to reach and remove them.
Plumbers Have The Right Tools
Like home remedies, most people don't have much more than a plunger or coat hanger to get rid of clogs, and these items aren't effective at reaching deep into your plumbing or removing material like tree roots. Plumbers use advanced tools like snakes, endoscopic cameras, and hydro jets to remove stubborn clogs leaving your drains cleaner.
Chemical Drain Cleaners Are Dangerous
Store-bought drain cleaners use toxic chemicals to break up clogs. These chemicals can cause severe burns if you're not careful and they're known to damage pipes if you over-rely on them. Experienced plumbers use drain cleaning methods proven safe for all plumbing systems for your safety and peace of mind.
Plumbers Have More Experience
Finally, if you don't know the cause of your drain problems, you can waste a lot of time and money trying to solve the problem. Professional plumbers have the training, knowledge, and experience to pinpoint the cause and location of a drain problem more quickly, which saves you time and money in the end.
For safe, effective drain cleaning you can count on, call the pros at S and J Plumbing.
Check out our coupons page for great money-saving deals.
Our Emergency Plumbing Services
Some plumbing problems require immediate attention while others can wait. Knowing the difference can save you from dealing with thousands of dollars in damage repair. Here are the most common plumbing scenarios where you should call for help as soon as possible.
Burst Pipe
It doesn't take long for a burst pipe to leak gallons upon gallons of water into the house. Water damage ruins furniture, flooring, and irreplaceable items, and causes mold and mildew growth. If you experience frozen or burst pipes, call for help right away.
Overflowing Toilet
If the toilet overflows and you can't shut off the water, call a plumber as soon as possible. Overflowing toilets not only cause water damage, but they can introduce harmful waste into the house.
Low/No Water Pressure
A sudden loss of water pressure throughout the house is another situation where calling for emergency repairs is warranted. In many cases, reduced water pressure house-wide means a blockage or break in the main water line.
Sewage Backup
Like an overflowing toilet, sewage backing up into your home or around your property is a health risk that you should tend to as quickly as possible.
Water Heater Failure
Finally, if your water heater fails, you need a replacement now. On-demand hot water is a necessity for most people's day-to-day life, which is why you must call for emergency plumbing repair if your water heater gives up the ghost.
Local Reviews
for Deer Park, IL
---
Kyle M.
Video inspecting a sewer line at a customer's home in Deer Park.
Near

N Joshua Ct,

Deer Park

,

IL

60010
Thomas I.
Installing a new 50 gallon Bradford White water heater and a new Liberty sump pump at a customer's in Deer Park.
Near

N Primrose Ct,

Deer Park

,

IL

60010
Dylan T.
Repairing a broken garbage disposal at a customer's home in Deer Park.
Near

Dover Ct,

Deer Park

,

IL

60010
Tim G.
Installing a new Kohler toilet at a customer's home in Deer Park.
Near

N Audrey Ln,

Deer Park

,

IL

60010
Tim G.
Installing two new Liberty sump pumps at a customer's home in Deer Park.
Near

Hypoint Dr,

Deer Park

,

IL

60010